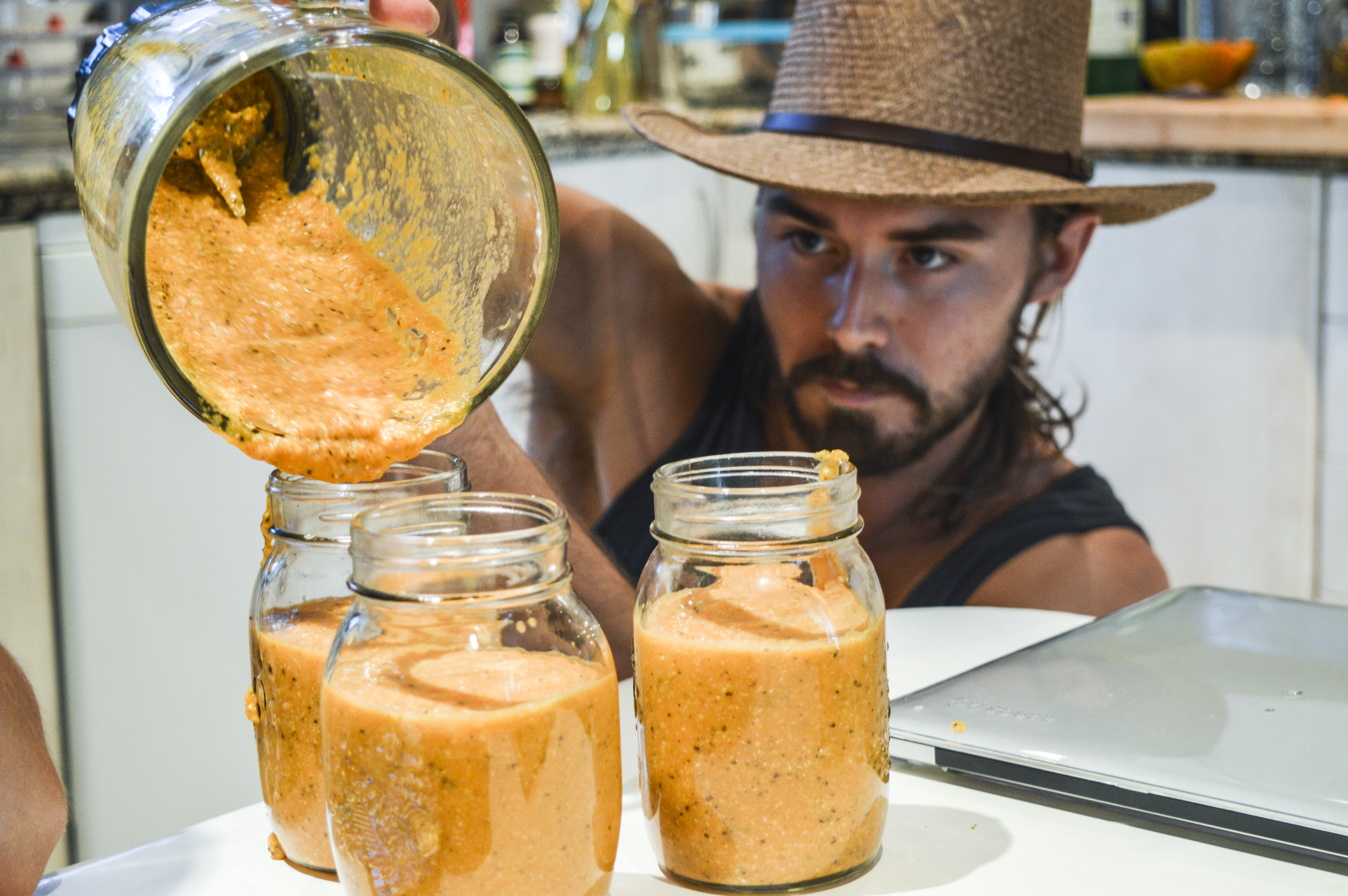 PREP TIME          BLEND TIME          TOTAL TIME              SERVES
8 min                           1 min                             9 min                             3
INGREDIENTS
1/4 Butternut Squash
2 tsp Chia seeds (soaked)
1 tbsp Maca powder
1 tbsp Shredded coconut
1 tbsp dried Turmeric
1/2 Papaya
1 tsp Cinnamon
1 tsp Lucuma
1 young fresh Coconut, both water and meat
8 drops Stevia
1 tsp Vanilla extract
INSTRUCTIONS
1. Firstly prepare by soaking your chia seeds, place a tablespoon of chia seeds into a small bowl & cover with water & then allow to soak overnight. They become glutinous & jelly like with a translucent appearance, nothing to do with gluten – chia seeds are gluten free.
2. Place all the ingredients in the blender and blend until smooth, stopping to scrape down sides of pitcher as needed. Finally, add and mix in the chia seeds if you like something to chew on or blend them into your smoothie.
NOTES
Opt to always use organic fresh ingredients.